K. B. Canham Cameras, Inc. is a company that designs & manufactures large format cameras (view cameras) in many different sizes. The lineup we either currently make or have made are: 4x5, 5x7, 8x10, 4x10, 5x12, 11x14, 7x17, 8x20, 12x20, 14x17, 20x24
K. B. Canham Cameras, Inc. is also a supplier of special order Kodak sheet films.
---
We recently had some 4x5 and 5x7 ground glass that had our name misprinted on it. We are selling this glass at a discount. If you are interested we have setup a form to fill out so you can indicate how many, and of what size you are interested in. Click here for more information
4x5 Glass is SOLD OUT!
---
Here is an example of our all metal cameras. This is the 4x5, DLC2.
Click here for more information on the DLC2.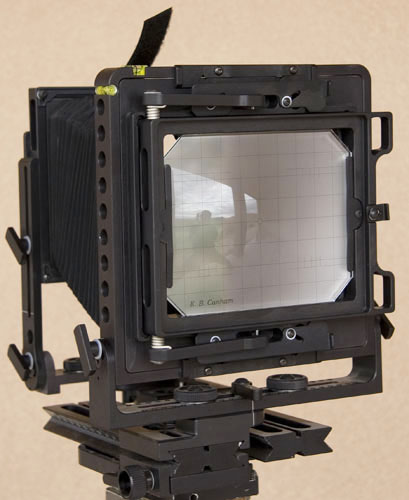 ---
Due to the limited number of 4x10 holders we have left they will only be sold with the sale of a 4x10
camera or conversion.

---
K. B. Canham Cameras, Inc. has traditional style as well as all metal cameras. Here is a picture of our traditional 8x10.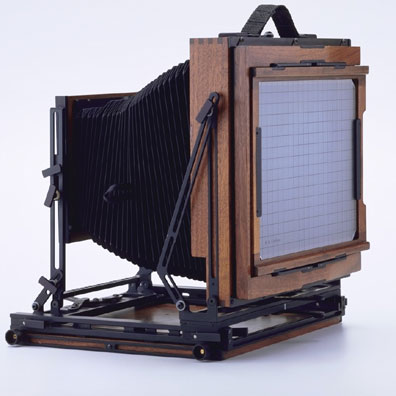 ---
Kodak Film:
We currently have some film in stock and ready to ship. Please contact us for pricing and what we currently have via phone at 480.250.3990 or through our inquiry form.
---

K. B. Canham Cameras, Inc. has a Facebook® page, and a twitter account. We will use this to post updates
and new information possibly before it makes it onto this web page.