11x14 Back, Rear Standard and Bellows for Arca Swiss®
K. B. Canham Cameras, Inc. has designed and manufactured an 11x14 unit to fit on Arca Swiss® cameras. If more interest arises then more can be made.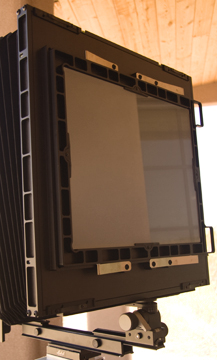 Contact us for pricing
Prices subject to change without notification

** Guaranteed delivery time of 18 months from placing order.
Copyright © 2000-2012 K. B. Canham Cameras. All Rights Reserved
Last updated 10/04/12